Upgrade Windows 7 And 8 to Windows 10, Via (Windows Update)
HOW TO UPGRADE WINDOWS 7 AND 8 TO WINDOWS 10
There are two options that you can use to upgrade Windows 7 and 8 to Windows 10. First, upgrading using Windows Update; both upgrades use ISO files (can use Flash Disk).
# FIRST WAY, WINDOWS 7 AND 8 UPGRADE TO WINDOWS 10 THROUGH WINDOWS UPDATE
This method is rather heavy because you have to have a stable and fast internet connection.
Open Windows Update. Press the Windows key on the keyboard, then type "Windows Update" (without quotes) then press Enter.

Click the Check for updates button. Wait until the update checking process is complete, this takes time, just wait.

When finished, the Windows 10 update should be there. Click the Install button to start the upgrade (or Get Started).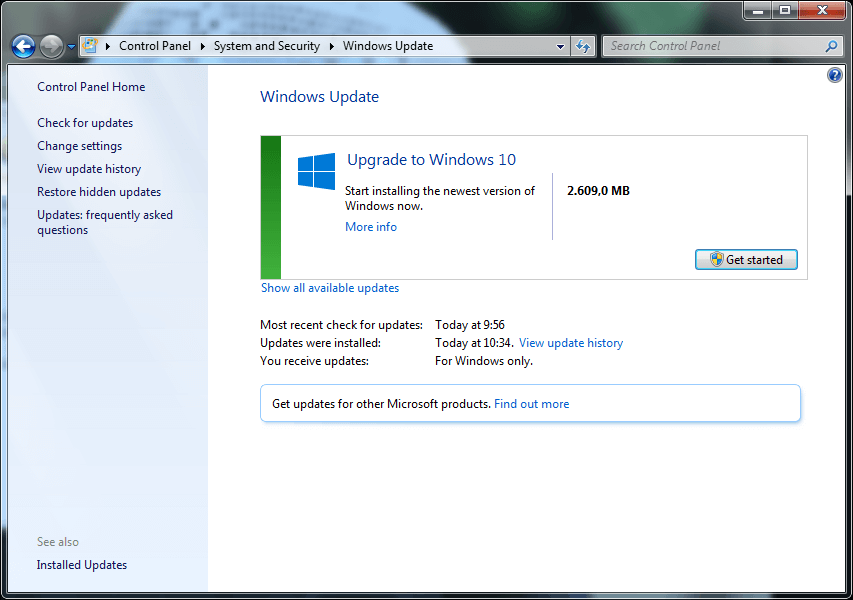 The process may be long because the files downloaded are very large: 2.5 Gigabytes more.

Furthermore, the update runs the same as the upgrade process using ISO files.
If your Windows is always updated automatically then you will get an upgrade notification to Windows 10. Notifications are visible on the Taskbar.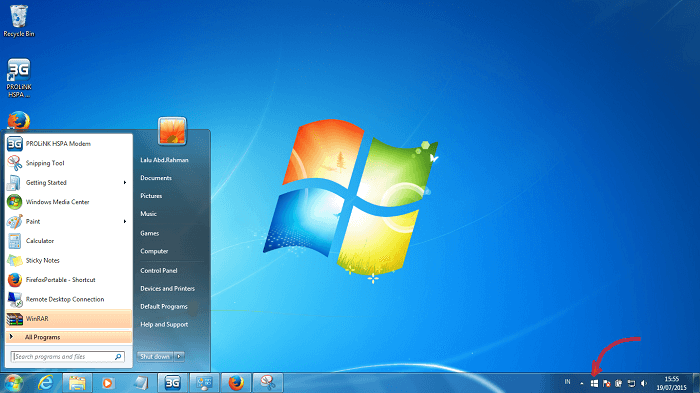 To start the upgrade process, click the notification icon then click the Upgrade now or Start download button, upgrade later.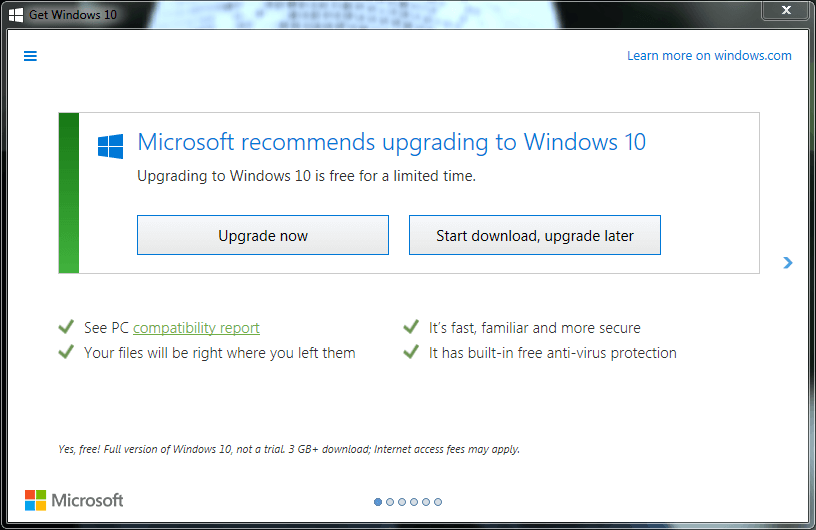 # SECOND WAY, WINDOWS 7 AND 8 UPGRADE TO WINDOWS 10 USING THE ISO FILE
1. Download the Windows 10 ISO file that matches your Windows architecture, whether 32-bit or 64-bit note also the Windows edition that you have.
2. Create an intaller using a USB Flash Disk.
3. After you have finished the USB installer, plug it into your PC or Laptop. Double-click setup.exe.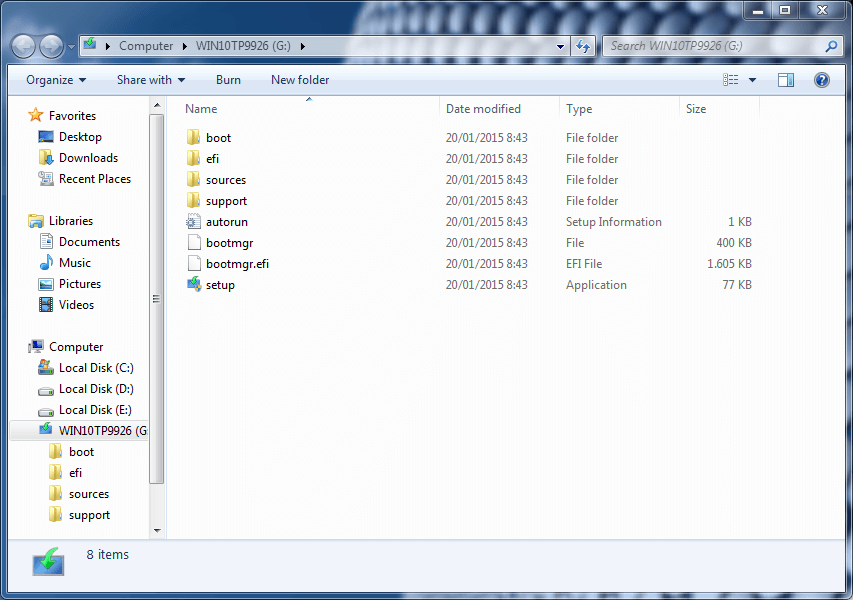 4. Windows prepares the ugrade process.

5. Next the License terms window will appear, check I accept the license terms then click the Accept button.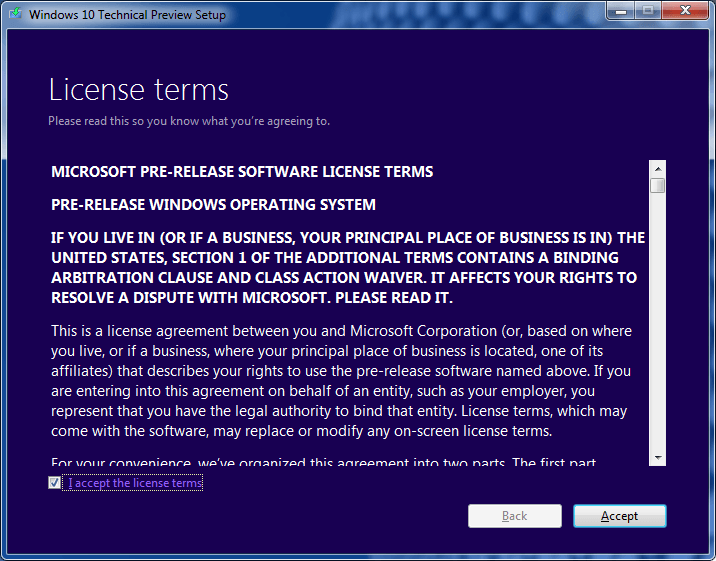 6. Wait, you will see We're getting a few things ready, then Making sure you're ready to install.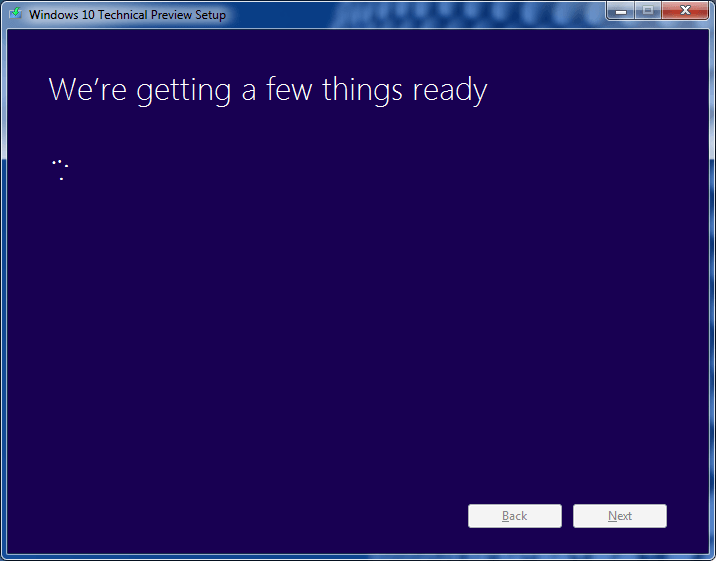 7. Now you arrive at the Choose what to keep window. Here you must be careful. There are three options available: Keep Windows settings, personal files, and apps; Keep personal files only; and Nothing. The default selected is the option "Keep Windows settings, personal files, and apps". This option is recommended so that the current settings, files, and applications installed on Windows are not deleted. Once ready, click Next.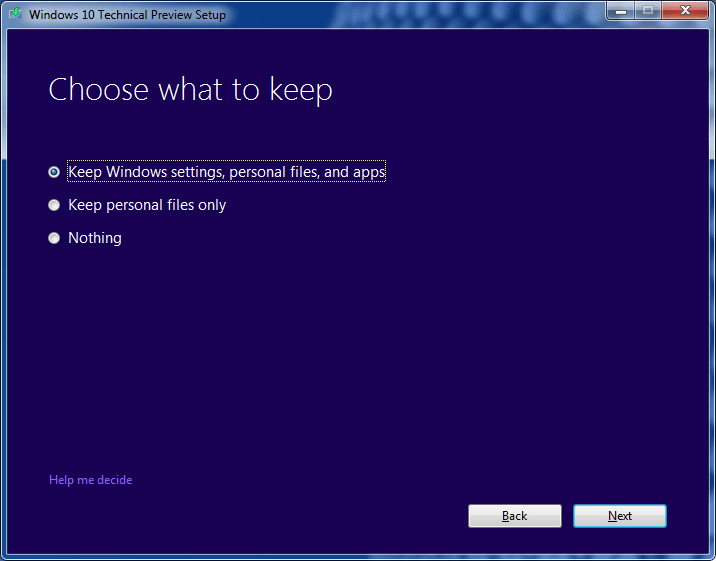 8. Starting the process of installing Windows 10, wait. The PC will restart several times.
9. After upgrading the next success you will get the message "Hi there, welcome back!", Enter the password (if you have previously created a log-in password). Click Next.
10. If there is an Wifi network you will get a "Lets get connected" message. Select Wi-Fi or click "Skip this step" if you don't want to be connected to the internet.
11. The window "Set up for you, so you can get going fast" appears, just click "Use express settings", wait for the process.
12. Finished. Now Windows 7 and 8 have been upgraded to Windows 10.