Download Windows 10 Installer ISO File, Via (Media Creation Tool)
1. The first step you have to do is download (Media Creation Tool) on the Microsoft site:
https://www.microsoft.com/en-au/software-download/windows10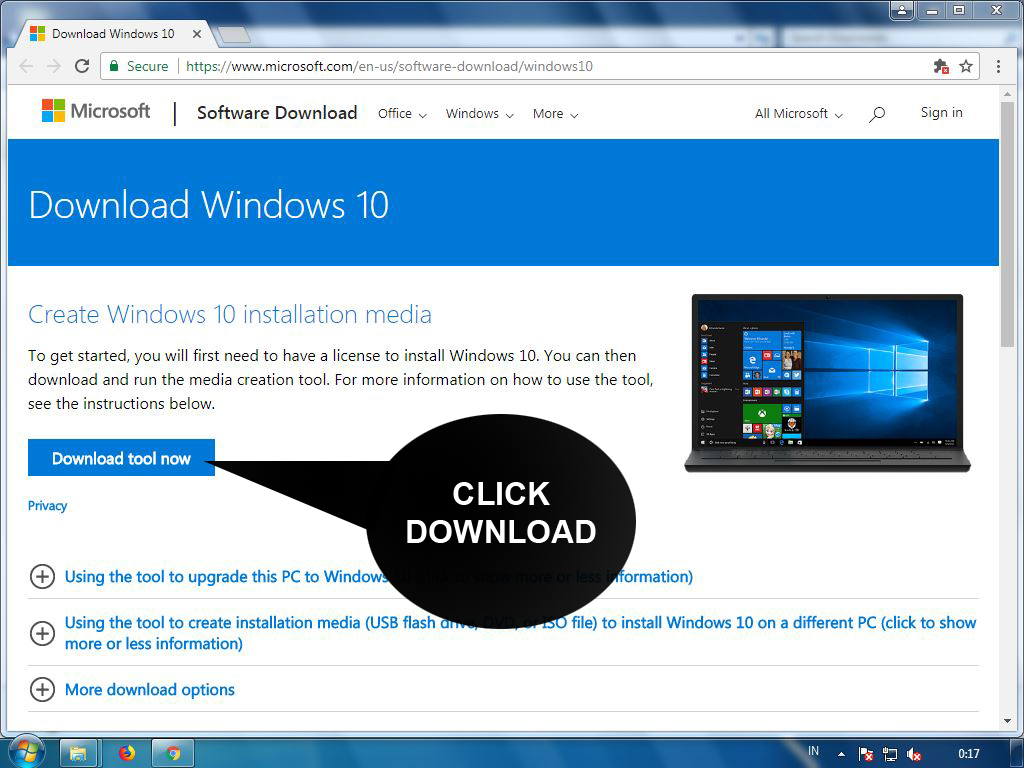 2.Double click and install the file that you downloaded earlier.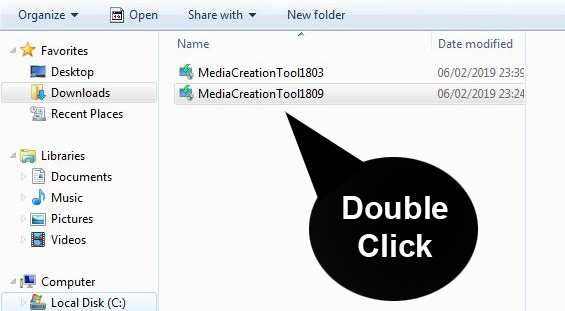 3. Please click (Accept), when the notification of the agree to the license terms.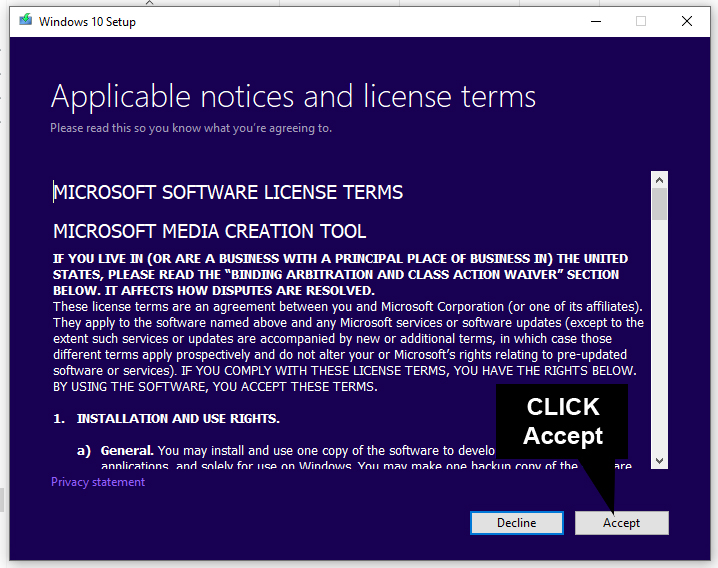 4. When the question arises (What do you want to do?) Select (Create installation media for another PC), and then select (Next).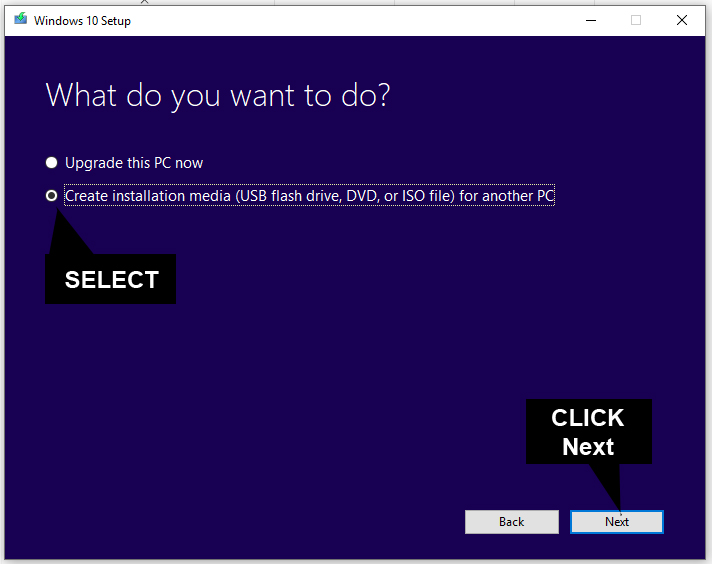 5. After that you just choose the language, edition, and architecture of the ISO 10 Windows file that you want. If you want to use ISO files to update your current Windows 10, just leave the settings because they have been adjusted automatically with your current version of Windows 10.
And then select (Next).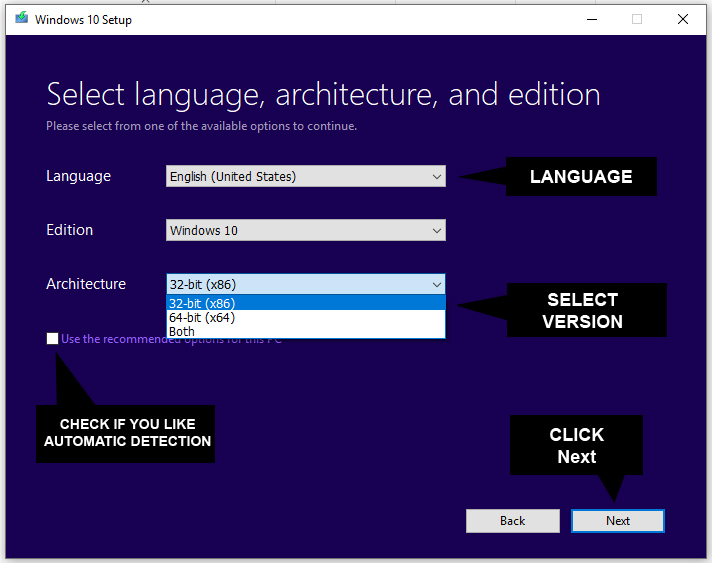 6. When there is a question Select which media to use, Select the ISO file.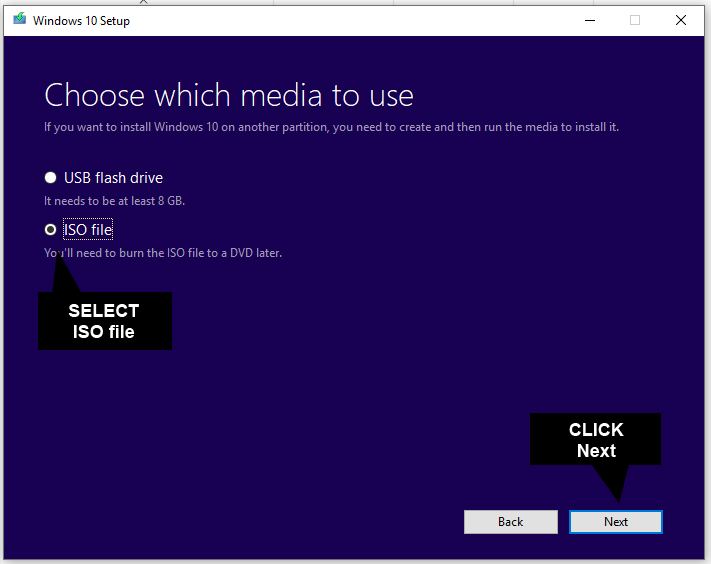 7. After that, select where you will save the Windows ISO file, Create a name and press Save.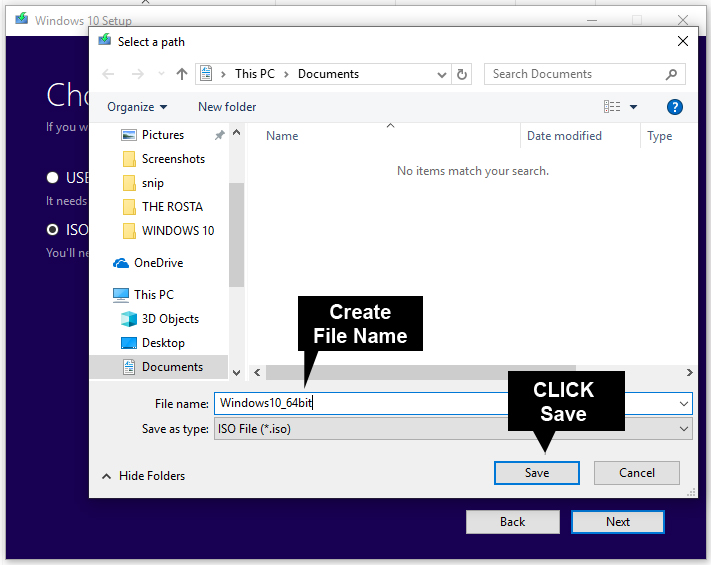 8. Now you only have to wait until the download process is complete.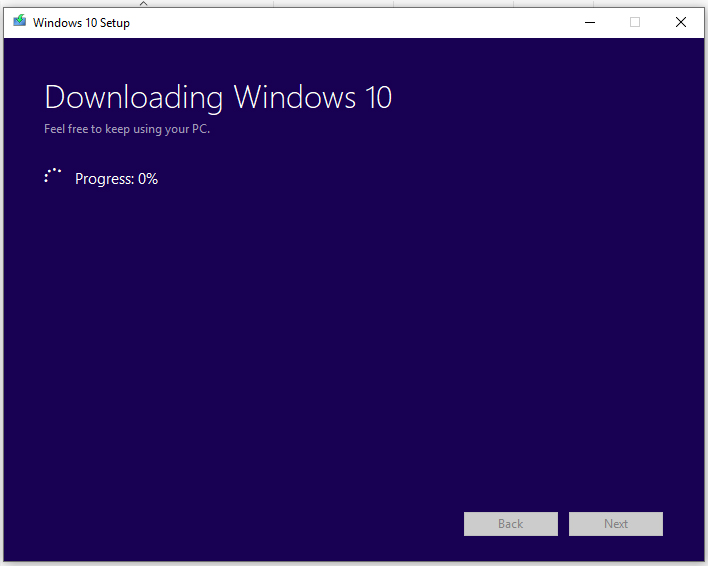 9. After all the download process is complete, the ISO file is ready for use.