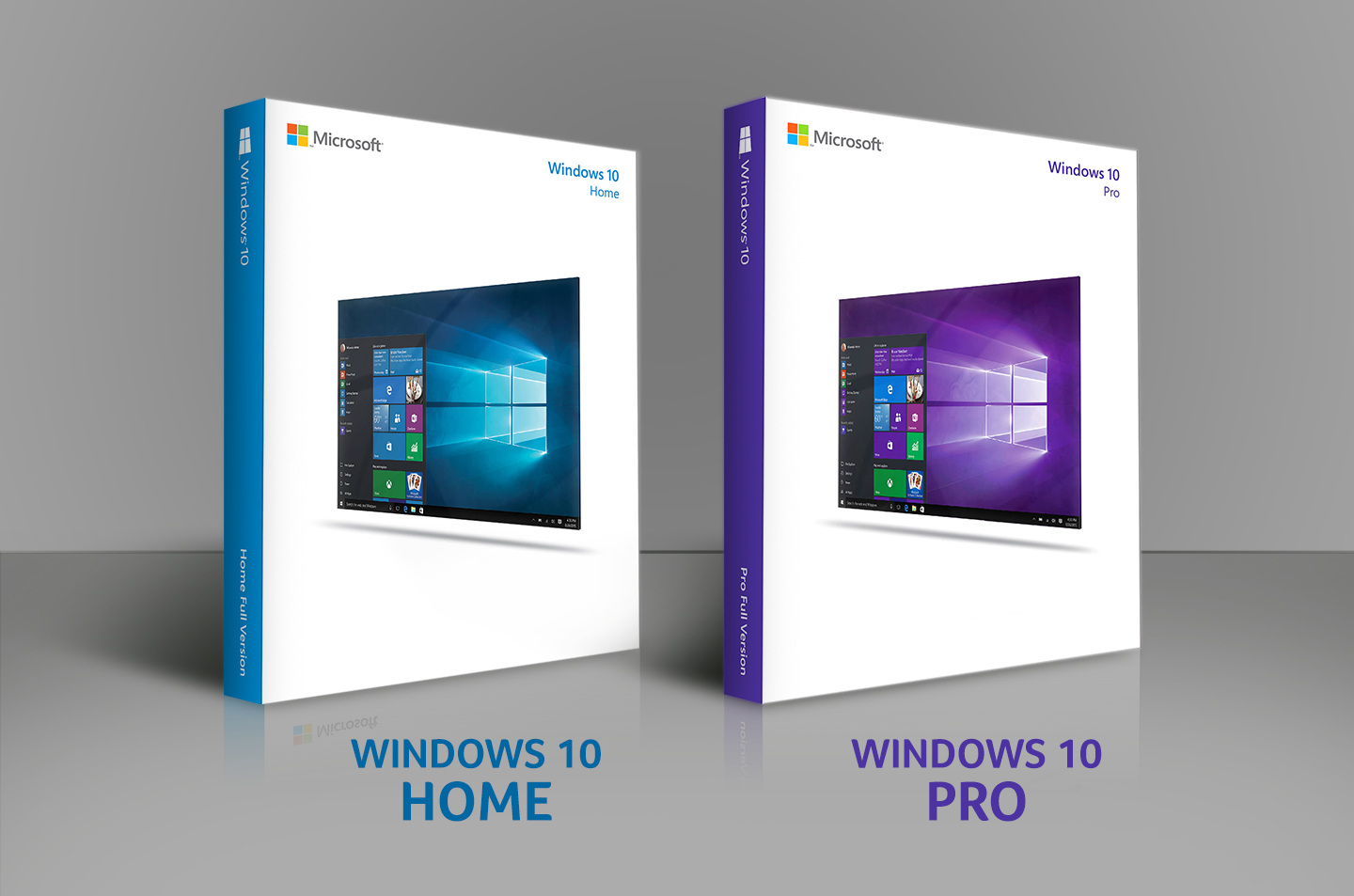 Windows 10 , the latest operating system from Windows. This Windows edition consists of Windows 10 Home and Windows 10 Pro which is available for laptop users.

Actually, Windows has many variations including Windows Professional, Windows SP2, Windows SP3, Windows 7, Windows 8 to Windows 10. And now Windows is releasing its newest operating system, Windows 10 with two series, Home and Pro.
What are the differences between Windows 10 pro and Home?
1. Features

For personal needs and home computers using Windows 10 Home is sufficient. This version includes all the features that are usually essential for everyday PCs such as cortona voice, Outlook, OneNote, Windows Hello, and more.

One of the important features in Windows 10 Home, namely Mobile Device Management. Windows 10's innovations allow users to connect mobile phones and manage applications and computer security. In this version, the maximum RAM capacity is 128 GB.

Meanwhile, Windows 10 Pro has the same features as Windows 10 Home. However, the difference is there are additional features that are complete with a security system. RAM capacity can accommodate up to 2 TB, therefore Windows 10 Pro is prioritized for the use of business, office, or educational needs that require a lot of space.

Windows 10 Pro's features, namely, Device Guard and Secure Boot, which are exclusive applications for Windows 10 Pro, and ensure that the device is not hijacked by malware and malicious software. BitLocker is an encryption tool that helps devices encrypt (lock) data on a PC drive so that it will be difficult for others to access.

2. Windows Update Settings

Windows 10 Pro users will get updates from Windows Update for Business, this feature provides flexible update times, allowing delays of up to 35 days.

And the update delay setting is not available in Windows 10 home, the Home version that Windows Update supports allows Microsoft to have full control over updates automatically. If you want to delay it can be done, but only for a few hours.

3.

Windows 10 Pro Security System includes Windows Defender, also features Enterprise Data Protection, which is a module to ensure important data doesn't fall into the wrong hands. There is also Azure Active Directory, a management service that is used to manage access policies for applications and devices.

The Windows 10 Home security system is tightened by the presence of Windows Hello, Windows Defender, Smartscreen to protect devices from virus, malware, and phishing attacks.

That's the difference between Windows 10 Pro and Home, choose the right one according to your needs. If only standard activities Windows 10 Home is sufficient, while Windows 10 Pro is recommended for office and business needs.